WELCOME TO THE CALIFORNIA ALL STARS
HOME of the 2018 NCA National Champions & 2017 Summit Champions!
WELCOME TO CALI ALL STARS – Ontario. Serving the Inland Empire and greater L.A. area. We are excited to announce our new location, 4970 Vanderbilt Ave., Ontario, CA 91761. It's huge! We have 9 Teams and multiple classes for all levels and ages. No experience is needed. Come check us or call (909) 781-5958 for a Program Overview. There is a place for everyone at CALI ALL Stars!
*Save the Date: Interest Meeting for NEW Season is May 10th at 6:30p! Meet the Coaches and ask Qs!
*CALI TEAM PLACEMENTS: May 14-16th
*Would you like to join our interest list? Click here and stay updated with the latest on CALI!
*2018-19 Season Packet will be available April 15th!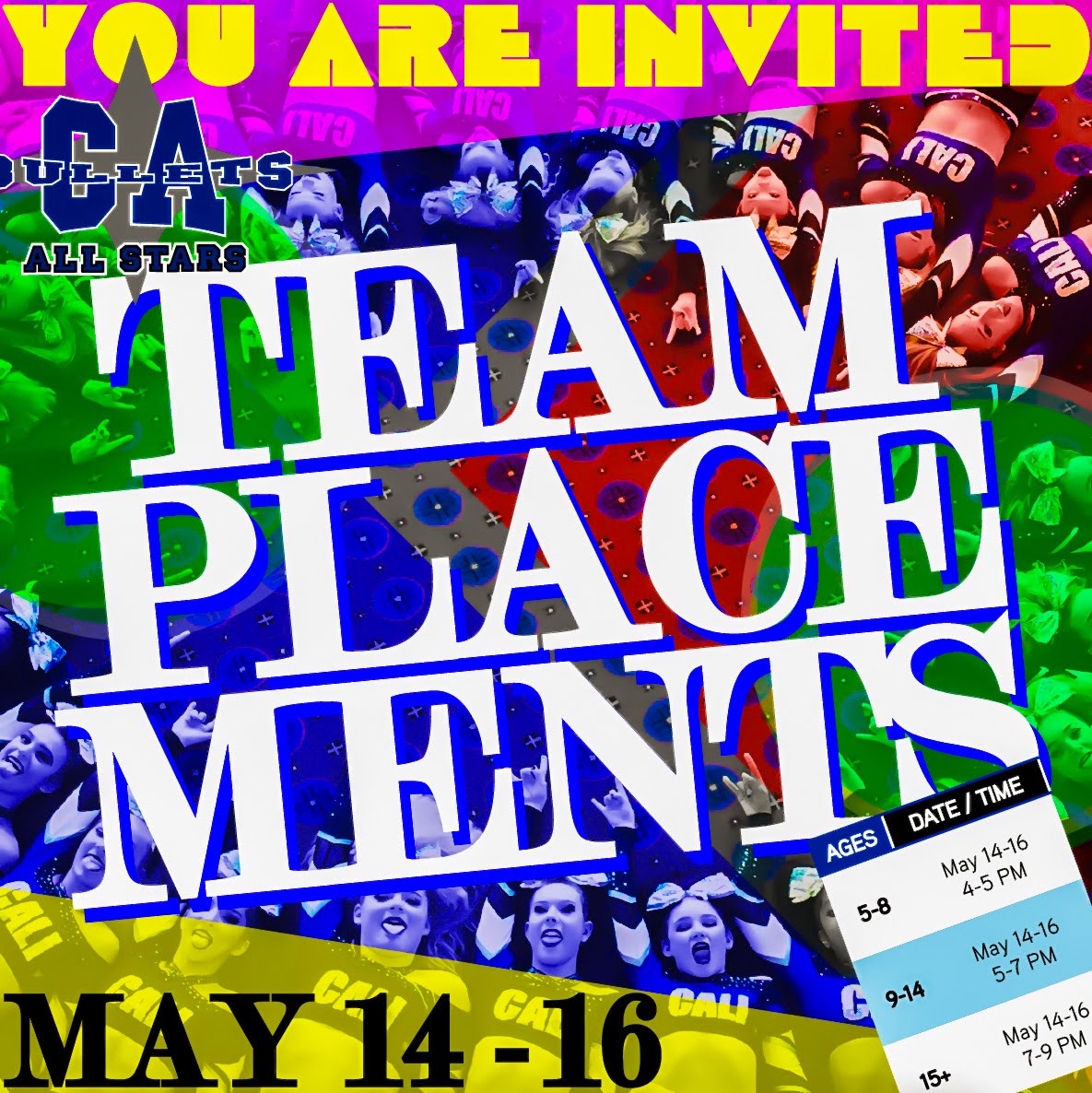 Office Hours
Monday - Thursday 3:30 PM - 9 PM
Saturday 9:30 AM - 11 AM