WELCOME TO THE CALIFORNIA ALL STARS
As a family oriented, faith based cheerleading training facility, we embrace the "Faith Over Fear Motto", within our organization both on and off the floor. Our athletes, ranging in age from 5 to 19, are instilled with values, love and respect in which we foster and consider daily. Our coaches are among the best in the industry who lead classes and teams for all ages and levels.
Our Arizona location is located off the 101 and West Broadway Rd. Home of the 2018, 2019, 2021 and 2022 NCA Champions and 2016, 2019, 2021 and 2022 Summit Champions! HOME to your Level 6 Extra Small Senior Favorites – CALI VIXENS!
Our Competitive Teams have set the bar in Arizona! Give us a call at (480) 946-9600 and come check us out! You won't regret it. If you would like to be placed on our interest list for 2021-2022 and receive team updates and gym information, please CLICK HERE.
EXPERIENCE THE DIFFERENCE
and join the CALI family.
No experience necessary.
Save the Dates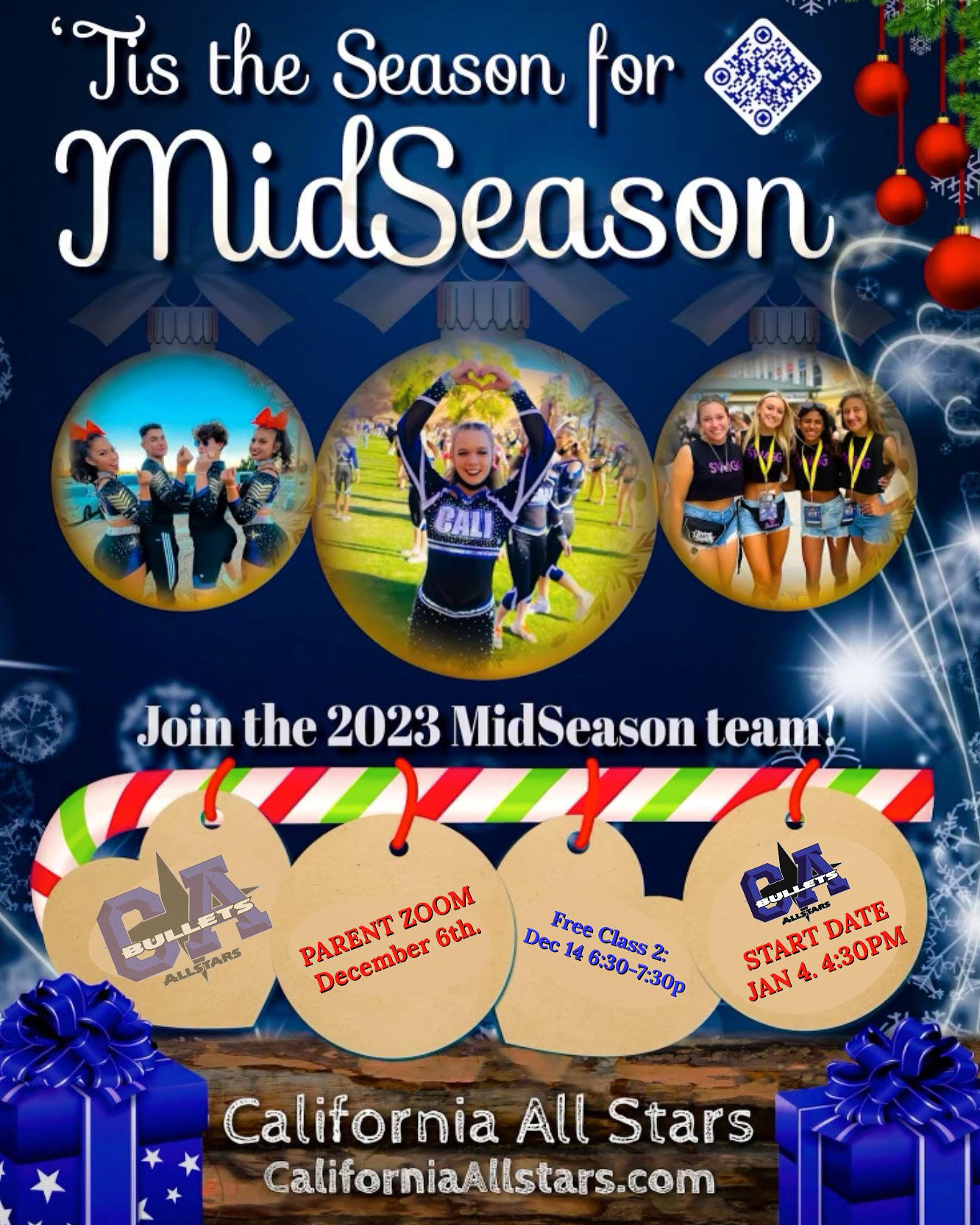 CLICK HERE to join our Interest List.
Contact Info
2150 W. Broadway Road #106
Mesa, AZ 85202
Phone: (480) 946-9600
Office Hours
Monday - Thursday 3:30 PM - 9 PM
Saturday 9:30 AM - 11:30 AM