HAPPY 18 YEARS CALI FAMILY!
We are a family oriented training facility for kids age 5 – 19. We have Teams and Classes for all levels.
Our San Marcos location is conveniently located in the heart of North County SD – serving our surrounding cities for 18 years. We are 30 miles from Riverside County, 30 miles from San Diego and only 35 miles from Orange County.
This location is home to the 2009, 2011, 2013, and 2016 World Champions and the 2016 Summit Champions!! Our Competitive Teams are considered some of the best in the world! We offer affordable classes and private lessons. Come check us out by calling the 760.471.2243 for a Program Overview. There is a place for everyone at CALI ALL Stars. Tumbling and Cheer Classes are available now. Drop in and see us! If you would like to be placed on our Interest List and receive information about our Teams/Gym updates, please email cali.sanmarcos@gmail.com.
*Save the Date: Interest Meeting for NEW Season is May 10th at 6:30p! Meet the Coaches and ask Qs!
*CALI TEAM PLACEMENTS: May 14-16th
*Would you like to join our interest list? Click here and stay updated with the latest on CALI!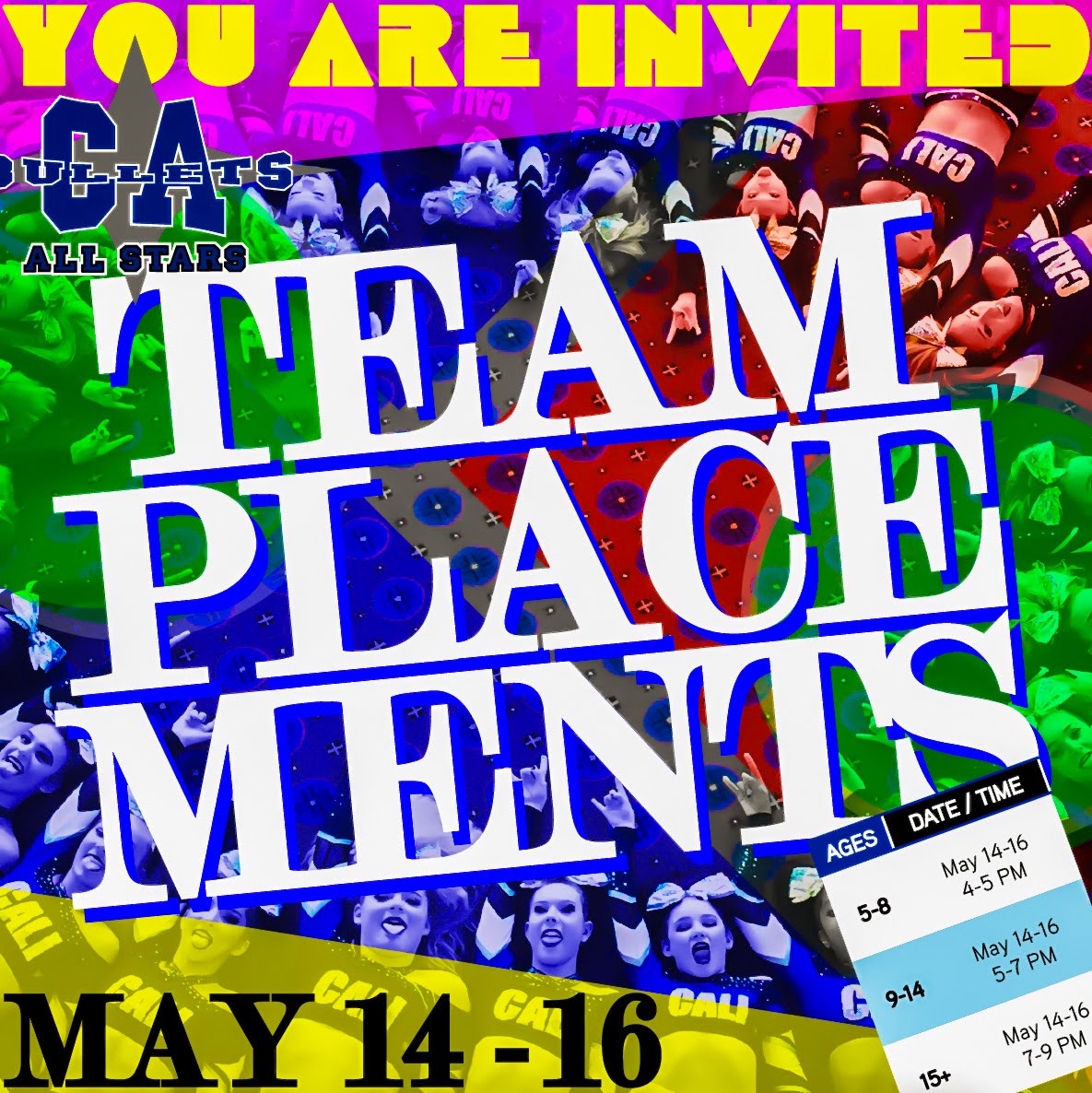 Office Hours
M - Thu: 3:30 PM - 9 PM
Sat: 9:30 AM - 11:30 AM