WELCOME TO THE CALIFORNIA ALLSTARS
EXPERIENCE THE DIFFERENCE and join the CALI Crew
No experience necessary.
We are a family oriented training facility for kids age 5 – 19. We have affordable Teams and Classes for all levels. Welcome to CA Livermore – Home of the 2013, 2014, 2015, 2016 and 2017 NCA Champions! Also home of The 2013 and 2017 World Champions – CALI BLACK OPS! We are Northern California's Finest Competitive Cheer Club! We have 12 Powerhouse Teams and Classes for all Levels. No experience is needed. Come check us out by calling 925-455-1475 for a Program Overview.
**SAVE THE DATE** MAY 9th 6:30 PM Parent Meeting for New Season! TEAM PLACEMENTS: MAY 14-16th!
There is a place for everyone at CALI ALL Stars! Our Livermore Location has grown from 60 to 300 athletes, since 2011. Drop in and see us.
*Save the Date: Interest Meeting for NEW Season is May 10th at 6:30p! Meet the Coaches and ask Qs!
*CALI TEAM PLACEMENTS: May 14-16th
*Would you like to join our interest list? Click here and stay updated with the latest on CALI!
*2018-19 Season Packet will be available April 15th!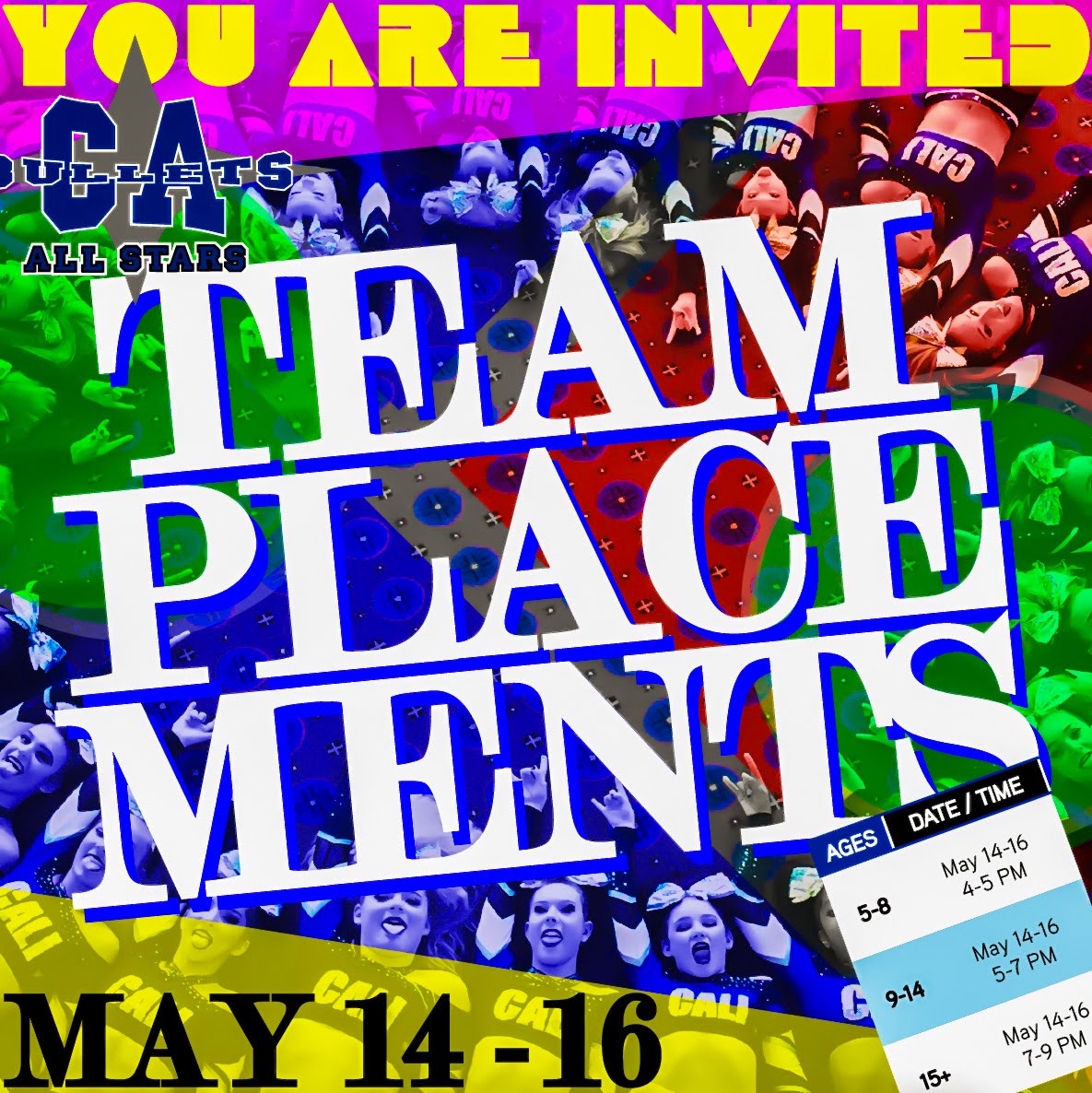 Office Hours
Monday - Thursday 3:30 PM - 9 PM
Saturday 9:30 AM - 11 AM