WELCOME TO THE CALIFORNIA ALL STARS
EXPERIENCE THE DIFFERENCE and join the CALI Crew
No experience necessary.
Our Arizona location is located off the 101 -- 2150 West Broadway Rd. #106 Mesa, AZ 85202. We are a family oriented training facility for kids age 5 – 19. We will have Teams for all levels.
Our Competitive Teams have set the bar in Arizona! Come check us out by calling the (480) 946-9600 for a Program Overview. There is a place for everyone at CALI ALL Stars. If you would like to be placed on our Interest List and receive information on our Teams/Gym updates, please email MirandaWallCali@gmail.com
*Save the Date: Interest Meeting for NEW Season is May 10th at 6:30p! Meet the Coaches and ask Qs!
*CALI TEAM PLACEMENTS: May 14-16th
*Would you like to join our interest list? Click here and stay updated with the latest on CALI!
*2018-19 Season Packet will be available April 15th!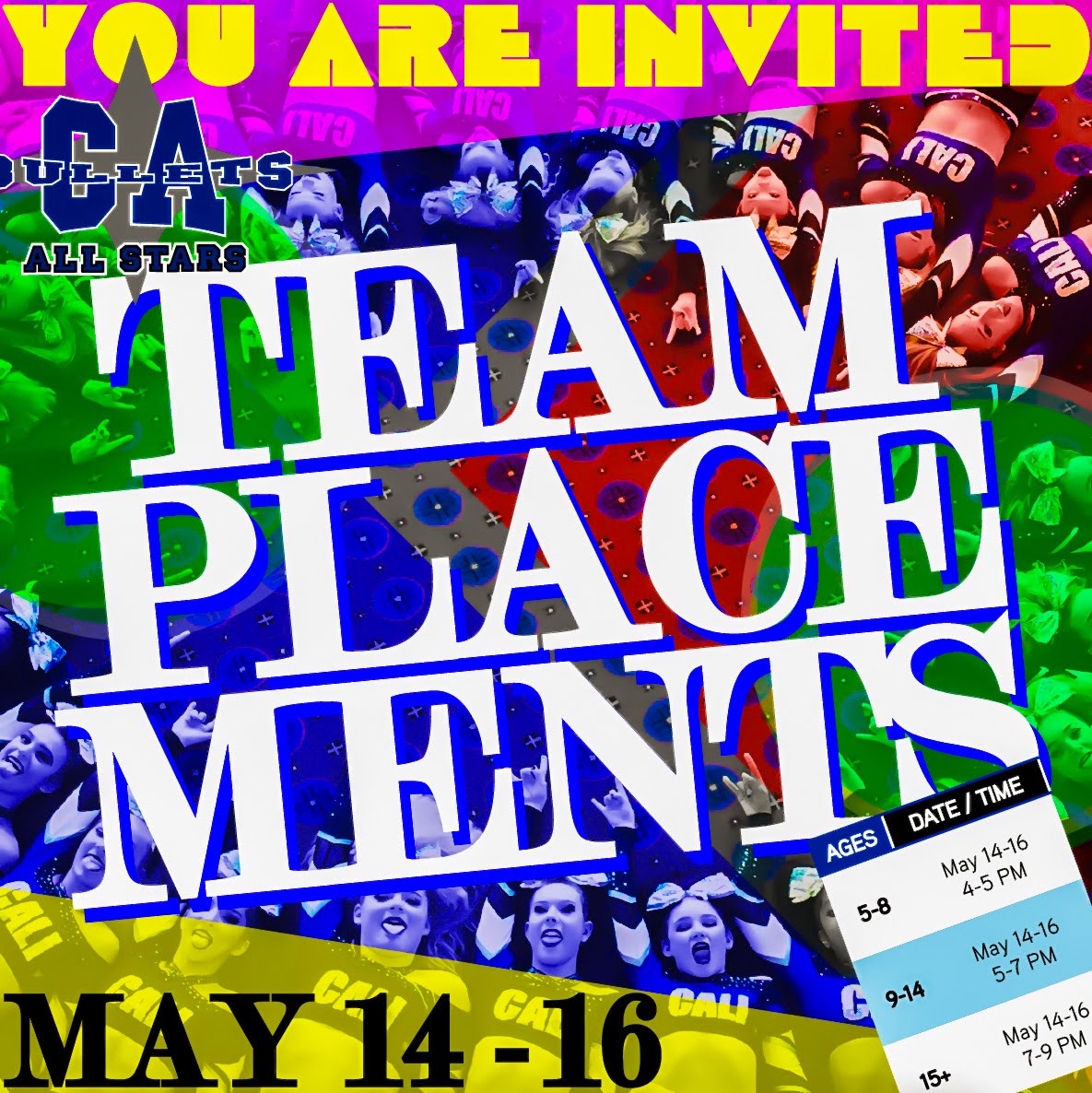 Office Hours
Monday - Thursday 3:30 PM - 9 PM
Saturday 9:30 AM - 11:30 AM