WELCOME TO THE CALIFORNIA ALL STARS
EXPERIENCE THE DIFFERENCE and join the CALI Crew
No experience necessary.

We are a family oriented training facility for kids age 5 – 19. We have Teams and Classes for all levels.
Our Las Vegas location is our first "CA" gym, outside the state of CALI! CA Vegas is home to The CALI ACES -- World's Medalists and Summit Champions -- Blackjacks, J Money, Deuces, Wildcards and Glam! Congratulations to our Summit 2017 CHAMPS -- BLACK JACKS & J-MONEY!!
We are a Competitive Cheer and Tumbling Training Facility for kids age 5 – 19! We have Teams and Classes for all Levels. We have 8 incredible Teams and a World Class Staff! CA Las Vegas is conveniently located 1 mile off I-215. We offer Classes, Teams and Private Lessons for Cheer and Gymnastics! If you would like to be placed on our Team or receive Gym updates, please email ranna@californiaallstars.com.
*Save the Date: Interest Meeting for NEW Season is May 10th at 6:30p! Meet the Coaches and ask Qs!
*CALI TEAM PLACEMENTS: May 14-16th
*Would you like to join our interest list? Click here and stay updated with the latest on CALI!
*2018-19 Season Packet will be available April 15th!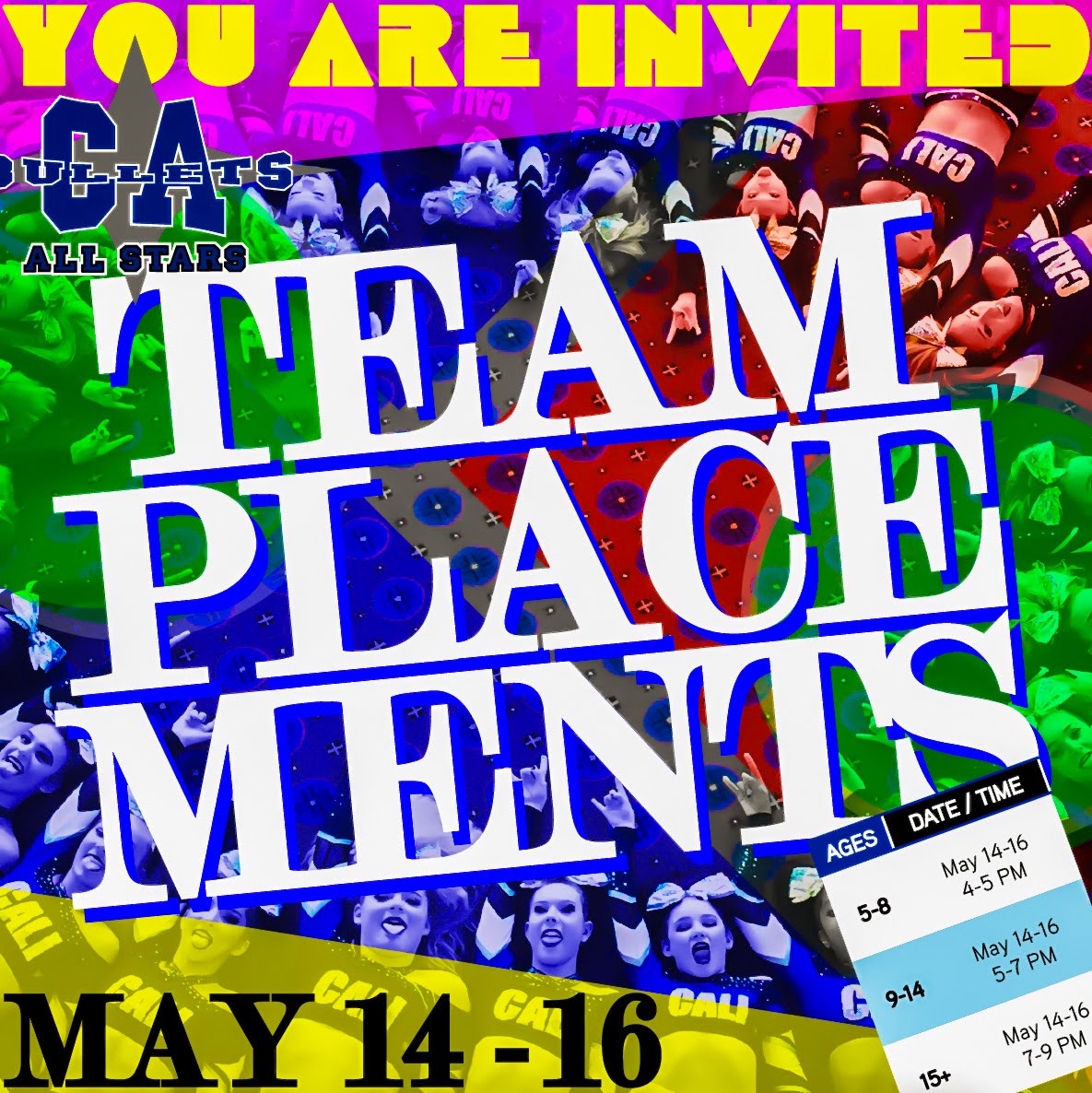 Office Hours
Monday - Thursday 6:00 PM - 9 PM